Space Iceland is pleased to announce that this summer, we are hosting 11 university student researchers through the Space Iceland NextGen Summer Jobs in Space programme. The project is partially funded by the National Student Innovation Fund, managed by Rannis (The Icelandic Centre for Research), with additional funding provided by Space Iceland and the Promoting Copernicus project, supported by Landmælingar Íslands, the National Land Survey of Iceland, under the Copernicus' Framework Partnership Agreement on Copernicus User Uptake. In line with Space Iceland's cooperative agreement with Bifröst University on space policy, law, and business development, Bifröst has generously provided office space, contacts, and support from their staff for this year's researchers.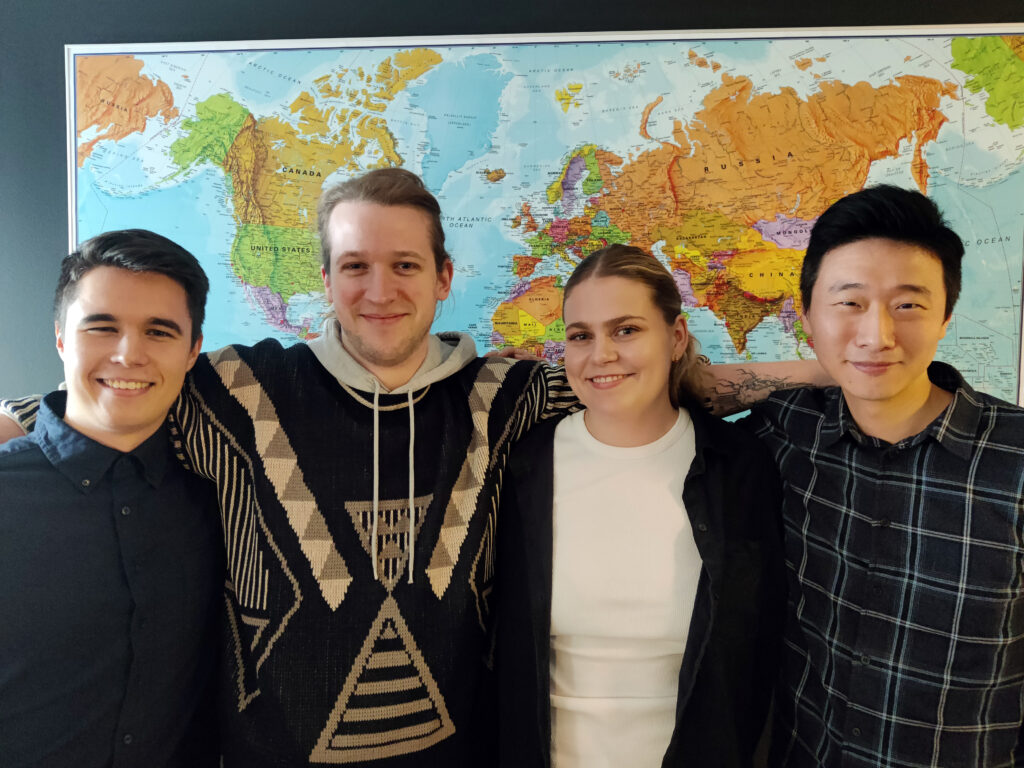 This summer, four projects were approved, with one additional project starting this autumn:
Copernicus 4 Energy: Reporting and analysing Copernicus data for energy production, distribution, and infrastructure integrity.
Copernicus & ABC Lights: Enhancing smart-farming simulations with Copernicus data. This project involves a collaboration between Space Iceland and ABC to explore the feasibility of utilising Copernicus data for ABC's smart-farming solutions.
Iceland's Access to Space: Conducting a legal and policy review and developing a roadmap for the domestic space sector.
Digital Collection on Iceland's Emerging Space-Derived Sector: Compiling stories and information about the emerging sector for publication by Space Iceland.
In addition, this autumn, NextGen, in cooperation with the City of Reykjavík, will support a fifth student project. The Space 4 SDG project in the Reykjavík metropolitan area aims to evaluate the utilisation of space-based solutions, satellite data, and technology transfer to assist in implementing the city's Green Plan, research and business policies, and housing policy, among others.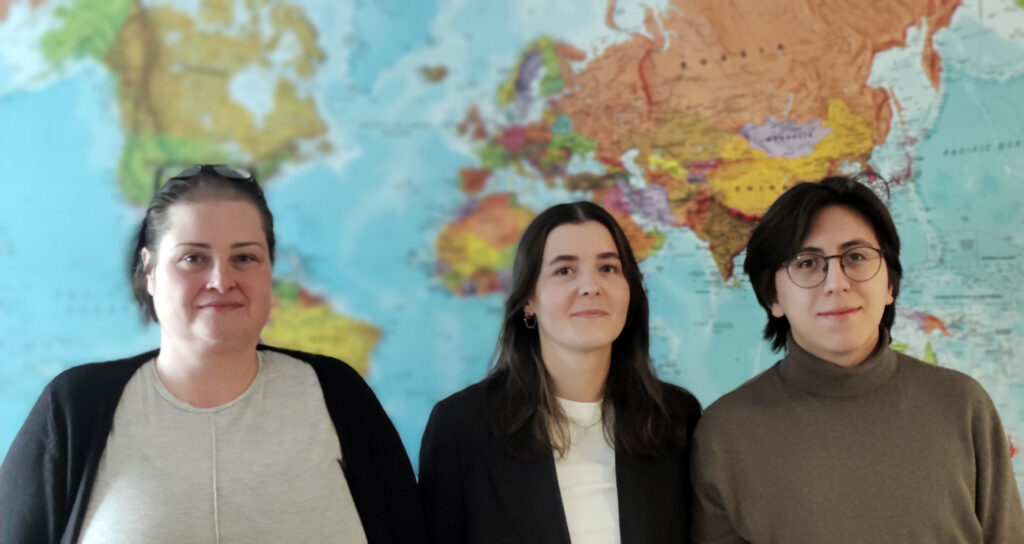 Our researchers for the summer of 2023 come from four universities, three of which are Icelandic: Bifröst University, University of Iceland, and University of Reykjavík. We also have a student from Institut Barcelona d'Estudis Internacionals (IBEI). The group represents diverse academic backgrounds, including Applied Physics with emphasis on Astronomy, Applied Statistics, Anthropology, Computer Science, Law, Politics, International Affairs, and Cultural Management. While NextGen's summer jobs are primarily available to students at Icelandic universities or students from and residing in Iceland, we make every effort to accommodate exceptional projects from individuals who do not fit these criteria. This year, our group comprises students from Iceland, France, Austria, the UK, Colombia, Ukraine and China.
Space Iceland NextGen would like to express gratitude for the valuable support, assistance, and information provided to our students by various organisations, including Bifröst University, Ecosophy, Belgingur, ABC Lights, The D'Arcy Thompson Simulator Centre, Helga Ögmundardóttir Associate Professor at the Univerisity of Iceland Faculty of Sociology, Anthropology and Folkloristics, Christopher J. Newman Professor of Space Law and Policy at Northumbria University at Newcastle UK, The European Space Policy Institute, The US Federal Aviation Administration, National Land Survey of Iceland, ICETRA Iceland, Electronic Communications Office of Iceland (ECOI), The Swedish Space Agency, The Norwegian Space Agency, UK Space Agency, Copernicus and ESA – The European Space Agency, among others. Our summer researchers have greatly appreciated their positive responses to our queries and requests for assistance.
Space Iceland and NextGen would like to acknowledge Rannís and the National Student Innovation Fund, without whom NextGen would not have been able to start. The funds support young people nationwide in all sectors, which led to the first group of summer researchers joining in 2020 and inspired the creation of the NextGen effort.
2023 marks the fourth summer in which Space Iceland has offered summer job opportunities for students. Since 2020, over 40 student researchers have had their projects sponsored, many of whom now work in the space sector domestically and internationally. In 2020, Space Iceland established Space Iceland NextGen as an independent, not-for-profit fund to strengthen the program and enable support for other similar programs outside of Space Iceland. NextGen receives donations from Space Iceland and other partners to support opportunities for young people in the space industry. NextGen manages the Space Kids program, which develops educational materials for schools and kindergartens, as well as summer jobs at Space Iceland. We aim to grow the fund and increase its financial support in the coming years.