Artist on the Moon is the latest project from Icelandic artist Borghildur Indriðadóttir, who aims within the next few years to fly to the Moon and perform a contemporary dance piece that will be live-streamed back to Earth.
Borghildur Indriðadóttir taps into her experience in architecture, performance, dance, and acting to question our understanding of systematic structures, power structures, and the psychological structures that determine what we believe to be true. Her practice is driven by aspects of cinema and informed by broad research into gender and power. Formerly employed at Studio Olafur Eliasson, she has worked in collaboration with many artists, curators, directors, and scientists. An artistic undertaking of unparalleled scope, and the first performance ever to take place on the moon's surface, this project aims to interrogate gender structures in art and science, and ultimately question the ways in which we, as humans, understand our role within the solar system. Unlike previous missions to the Moon, which saw national flags raised and pieces of rock ripped from the surface and taken back to Earth, implying ownership or conquest, this project does not seek to claim dominion over anything. Rejecting colonial visions in favour of the peaceful gesture, Artist on the Moon may ask more questions than provide answers: How can humans approach and begin to dismantle the patriarchal structures we find ourselves immersed in? What claims to power and ownership are being made in relation to unmanned territories – and how are we to understand them?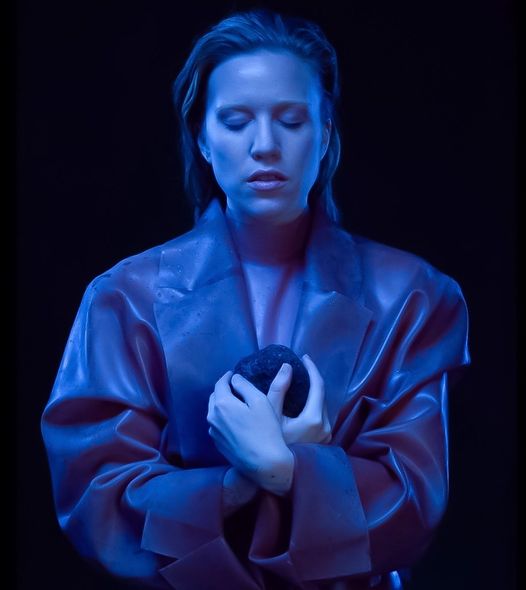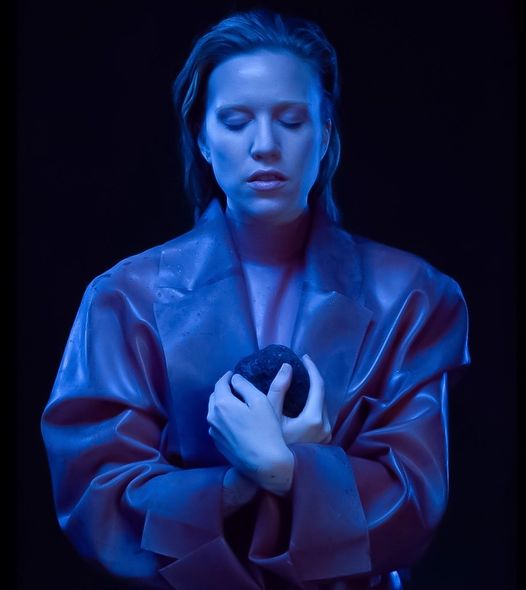 Artist on the Moon is being developed alongside acknowledged institutions and scientists such as Bernard Foing, director of the International Lunar Exploration Working Group (ILEWG), EuroMoonMars, and former senior scientist at the European Space Agency (ESA). This year, while undergoing rigorous training programmes to gain the mental and physical fitness required for space travel, Borghildur is working with various international research groups, and carrying out a number of research trips to scientific research centres across the globe. Borghildur is Artistic Director at the Earth Moon Mars Astronautics Training Academy (EMMATA) where she is currently shaping the academy programme, to be announced later this year. In June 2021 she is invited as co-author of a paper on EMMATA to the Global Space Exploration Conference (GLEX) in St. Petersburg. Celebrating the 60th anniversary of YuriGargarin's spaceflight, GLEX is organised by the International Astronautical Federation (IAF), the world's leading advocacy body for space exploration.
Also in June, Borghildur's solo exhibition 'SPACELAB – Into the Unknown' will take place at Hošek Contemporary, a gallery and performance space located on the motor ship Heimatland in central Berlin. Developed in collaboration with the curators Gloria Aino Gryzwatz and Peggy Schoenegge from the international curatorial platform peer to space, the exhibition will recreate a laboratory setting, allowing a comprehensive scientific consideration of the artist's project. In a site-specific installation, visitors will be immersed into the artistic discourse surrounding Artist on the Moon.
Drawing on a research process that spans the fields of astrobiology, cosmology, and spirituality, Borghildur will expand on some themes of her previous work – in particular, The Missing Rock, a 2019 installation and performance at Espacio Union in Mexico City that explored the narrative of returning the piece of rock taken by Neil Armstrong from the Moon in 1969.
In July, the practical research on performing in zero gravity will begin in collaboration with the 'Space Training Academy' founded by visionary astrophysicist, airline pilot and space travel instructor Nancy Vermeulen. Zero gravity research will take place in a specially prepared aircraft undertaking parabolic flight maneuvers, which give scientists and participants the opportunity to experience 12-14 seconds of weightlessness, multiple times during one flight session. Looking beyond 2021, the ongoing scientific and artistic research behind 'Artist on the Moon' will produce a stream of artworks to be announced and exhibited at various locations over the coming years.

Borghildur Indriðadóttir's website – www.indridadottir.is
Artist on the Moon website – themoon.is
follow Artist on the Moon on IG – FB – Twitter
Press & contact – Alexa Gansera ag@centerpoint-agency.com